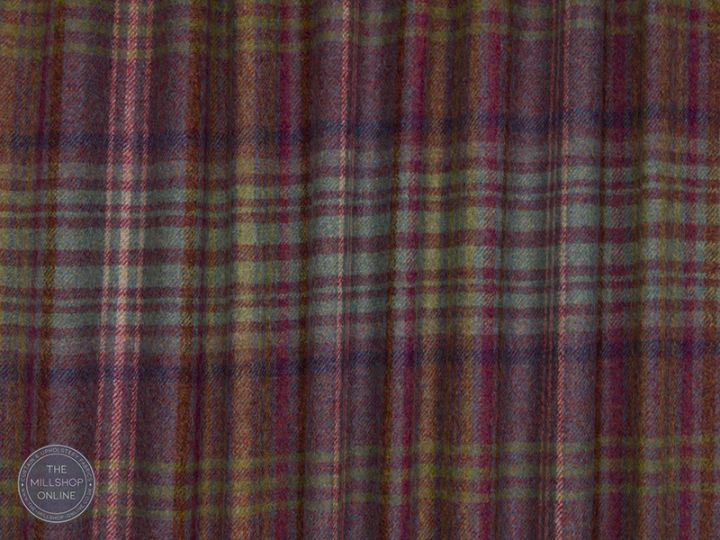 News
Save Money on Energy Bills: Insulated Curtains to Keep Your Home Warmer
As the nights draw in and the temperature drops, it's time to make your home cosier than ever! Well-fitted, thermally-insulated curtains can keep your home warm and comfortable, without the need to turn the heating up. 
At a time when everyone could do with saving some money, here's how you can save on energy bills and decorate your home in the process.
A STYLISH WAY TO SAVE ON ENERGY BILLS
Last year, UK households spent an average of £1,289 on energy for their home. That's more than £100 every month on gas and electricity bills. 
Up to 40% of the energy and warmth in your home escapes from improperly insulated windows. Effectively, we might be tossing as much as £40 a month straight out of the window!
Dressing your windows with high-quality, insulated curtains is a great way to save money on your energy bills. Older properties, with single glazed windows, or sash windows with gaps around the frame, in particular could benefit greatly from well-fitted, well-insulated curtains. 
Rather than investing in high-tech solutions, order thermal curtains to stay cosy - and stylish - this winter.
ENERGY-SAVING CURTAIN FABRIC
When it comes to choosing the right fabric for your energy-saving curtains, wool is the perfect place to start. Wool curtains are timeless, and synonymous with a cosy living room or bedroom. Our range of wool fabrics for curtains are soft, sumptuous, and hang perfectly, even without curtain weights.
Wool is the ideal choice for thermal curtains as, unlike other animal-based textiles, it is crimped. This tightly-bound quality adds bulk to the fabric, in which it retains heat. Wool is a great insulator - after all, that's why we wear wooly jumpers in the winter!
As an added benefit, pure wool fabric is naturally fire-retardant, to keep your home safe.
Other fabrics you might consider for a pair of insulated curtains include any medium-heavy weighted options or materials with a tight weave. Our woven fabrics or our range of classic plaid fabric designs are a great place to start.
We recommend avoiding thin or sheer materials if you want your curtains to perform primarily as thermal insulators rather than window decoration. Silk or linen are not ideal fabrics for thick winter curtains.
Having said that, you can convert almost any fabric into a pair of thermal curtains if you use the right combination of lining material. 
THERMAL INSULATED CURTAIN LININGS
Curtain lining material can transform a majority of fabrics into thermally-insulated curtains. You may want to invest in a brand new pair of made-to-measure curtains, or simply to update your existing curtains with a new backing material.
Often composed of polyester and/or cotton fabric, curtain linings increase the opacity and insulation of your curtains without weighing them down. These relatively lightweight fabrics are chosen to allow some light to pass through, whilst insulating against heat leaving the room. 
When it comes to curtain lining, it's all about the layering. The main fabric faces into the room, whilst the lining faces the window; this is important both for aesthetics and insulation. You can even add an interlining between the two, for increased effect. Some curtain linings even have a fleece-backing, to create further layering from just two fabrics.
Adding a curtain lining fabric to the back of your chosen material provides more benefit than just thermal insulation alone. Lining material can convert your fabric into blackout curtains, as the fabric density prevents both air and light from passing through. Energy-saving curtains can also insulate from sound, to create a cosy and secluded haven inside your home.
HOW DO ENERGY EFFICIENT CURTAINS WORK?
Imagine curtains as a blanket for your home. All curtains provide some level of thermal protection. Simply closing the curtains when it starts to get dark will help to insulate your home.
The difference between standard curtains and energy efficient curtains is the density of the fabric. Made from high-thread density fabrics, energy-saving curtains prevent draughts and cold air from entering your home, whilst blocking heat and warm air from escaping. 
Insulated curtains are usually backed with additional curtain lining material. This layering creates thermal air pockets, just like double-glazed windows.
HOW MUCH ENERGY DO CURTAINS SAVE?
Research shows that drawing the curtains at dusk can reduce heat loss by around 15%. Upgrade to thermal curtains - that fit your windows properly - and you can reduce heat loss in your home by up to 25%. 
Sounds like it's time to invest in well-lined curtains!
HOW TO MAKE WINTER CURTAINS
Our Made to Measure curtain service is the ideal option for securing the heat within your home. 
Every pair of curtains or blinds that we make are lined, to protect the fabric. For making winter curtains, choose from our blackout and thermal linings. All linings are charged at the same price, for even greater savings on your energy-efficient home! On hand stitched curtains, we also offer the option of a third layer interlining. This additional layer can add body to your curtains, should you choose a thin main fabric.
It's worth noting that your curtains should extend several inches beyond the edge of the window frame, wherever possible. This will create the best seal and energy-efficiency. So when you are taking measurements for the amount of fabric you need, remember to consider this overlap. 
If you'd like to know more about how thermal curtains can save you money on your energy bills, get in touch!
Our fabric experts can help to design your perfect pair of thermal curtains.