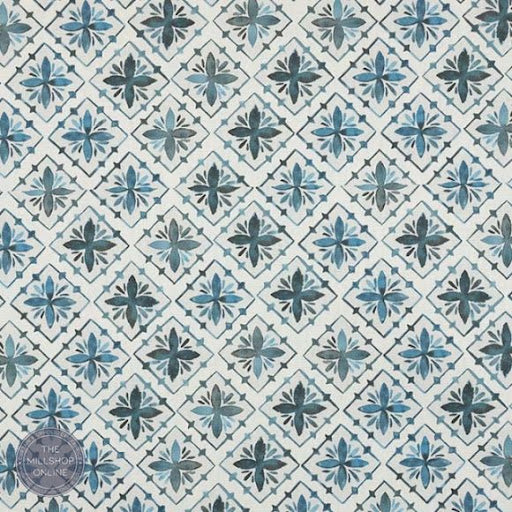 News
What Is A Kilim Fabric And Where Is it From?
'Kilim' is a word that has long been thrown around the fabric and upholstery world, but not many people actually know what it means. 
If you're searching for more information about Kilim upholstery fabric, its origins and uses then search no more! We've put together this blog post to inform you of everything you need to know, read on!
Kilim is a woven textile that has been used for many purposes throughout history. It has been used as prayer rugs, decorative wall hangings, saddle covers, mosque and yurt floor covers, bags and mules. 
The word 'Kilim' refers to a pileless textile, created by one of many flat weaving techniques. It's commonly made by interweaving the warps threads and weft threads on looms, using antique kilim techniques that have been passed down from generation to generation. 
The traditional rugs featured bright and colourful patterns and geometrical designs. These were created by integrating warps and wefts of different colours to create the distinct design. 
WHERE IS KILIM FABRIC FROM?
Kilim fabric is of Turkish origin and it has been produced since Ancient times across North Africa and The Middle East. Although Turkish Kilim fabric was traditionally a flat woven rug, it's now hugely popular in interior design across the world. 
WHAT ARE THE QUALITIES OF ORIGINAL KILIM FABRIC?
Original Kilim was sought after for a variety of reasons, other than its gorgeous colours and designs. 
The fabric was known for being:
Durable 

Reversible 

Unique

Handmade

Wool
More modern interpretations of Kilim fabrics are made from cotton, linens and weaves. 
WHAT ARE POPULAR KILIM DESIGNS?
Kilim was known for using many motifs throughout its design. Due to its cultural origins, the original designs often included a stylised female figure representing motherhood and fertility. 
Motifs also expressed the creator's desire for protection of their flocks from wolves, or for protection from the sting of a scorpion. Some other motifs commonly used were for safety against the evil eye.
WHAT CAN I USE KILIM FABRIC FOR?
Kilim no longer has to be used as a no pile rug. It comes in a variety of colours and patterns, and can be used for anything you put your mind to! We sell kilim upholstery fabric by the yard suitable for any project you wish to embark on. 
This blue kilim fabric, the safi print in aegean,  inspired print is made of 100% cotton so it can be used as upholstery fabric, or made to measure curtains and blinds. The stunning blue pattern will work in any colour scheme and add a hint of colour to your interior schemes.
If you're looking for a warmer colour scheme, this Kilim Cotton Fabric in Brick pays homage to its traditional roots. Use it to create an original roman blind for your windows. 
We recommend using kilim fabric for the following:
Curtains

Blinds

Cushion covers

Seat covers

Sofas

Footstools
We think that Kilim fabrics bring about the perfect mix of aesthetics and character, adding an eclectic theme to your room. They work well in modern interiors when used as accent pieces. 
We're proud to be a Kilim fabric UK stockist, to see how our Kilim fabrics look in person, add a free sample to your basket. 
For more information on Kilim fabrics and how to use them, please don't hesitate to contact us!