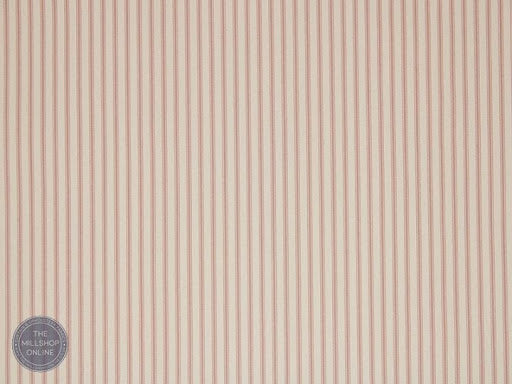 News
5 Steps To Using Printed Cotton Fabric In Your Home
Printed cotton is a fast and easy way to add colour and pattern to your home. Cotton can come in multiple weights, from heavy denim to light muslin, and dries quickly, making them great all-purpose fabrics.
Plus, they are so easy to print on, the possibilities are endless. And thanks to digital print fabric, it's usually quite affordable to buy printed cotton fabric online.
However, with endless possibilities comes endless interior decisions. So, we're here to dispel any confusion and help you achieve a stylish effect with a printed cotton material in your home following a few simple steps.
LEARN HOW TO CONTRAST AND COMPLEMENT PATTERNS
"Learn the rules like a pro, so you can break them like an artist" - Pablo Picasso
Begin by learning the rules of patterns, specifically how to contrast and compliment when you're using printed cotton in your interior. Once you understand the rules, you'll have more freedom to create unique combinations. Or to throw the rulebook out altogether but do so with style.
Much like choosing fabric colours, it's best to achieve balance with prints through complementary and contrasting options.
Contrast a simple pattern with a complex pattern. And complement with a similar colour palette.
Contrast with opposite colours. And complement with matching fabrics or a print and a plain fabric.
Contrast a large print with a small print. And complement with a similar colour palette.
Contrast with a boldly printed central piece of furniture. And complement with neutral fabrics on touching upholstery.
PLAY WITH DIFFERENT KINDS OF PRINTS
There are limitless combinations of prints, styles, colours and combinations. Fortunately, they slot into a few categories for you to choose from:
GEOMETRIC PRINTS
These are your traditional patterns, dots, stripes and checks, which work in almost all interiors and are relatively timeless. Chain prints, diamonds, and a range of other prints also fall into the geometric print category. Their repeatable nature makes them versatile across large and small upholstery projects.
Geometrics look great with other geometrics or contrasted with flowing patterns.
Ticking stripe in blush
ABSTRACT PRINTS
Abstract prints cross the lines between dots, stripes and checks by adding irregular shapes such as houndstooth or featuring patterns from other categories out of situ. These might be waves, swirls or simplified figures from nature. Abstract prints can create very modern interiors or offer a sense of fun depending on the print and colours chosen.
Abstract prints look great with other abstract prints of different sizes.
the-millshop-online Marrakesh Cotton Fabric
NATURE-INSPIRED PRINTS
Nature-inspired prints can be repeatable or non-repeatable fabrics that feature elements from nature. The art style can vary widely from traditional landscapes to simple shapes.
Nature-inspired prints look great together or contrasted with a geometric pattern.
the-millshop-online Acorns and Leaves Cotton
 LANDSCAPE PRINT COTTON FABRIC 
Landscapes can capture a small cluster of nature or an entire scene on fabric, as is common in toile printed fabric. Fields, woodland fabric, meadows, and deer print cotton fabrics are all common in this category.
Within florals, you will find large and small print flowers and greenery in varying styles and colours. You might also have colourful or green leaf print cotton fabrics such as tropical palm leaves or floral patterns interspersed with animals. Florals are hugely popular and look great contrasted with geometric patterns.

ANIMAL PRINT COTTON FABRIC
Animal print fabric features textures and patterns found on animals, such as cheetah print, zebra print, or even tortoiseshell printed material. It is usually considered quite a loud print and should be used sparingly or for a dramatic effect.
BUILD A MOOD BOARD
 Mood boards will help you find inspiration and begin to learn what weights and weaves work in different settings. Use various tools to create mood boards that centre around a specific print type, colour palette, or style.
PINTEREST
Pinterest is a great way to find inspiration from around the world. Create boards for each interior style you're considering, and experiment with different textures, colours, patterns, and themes. Then begin to narrow down your boards until you find your style.
MILLSHOP MOOD BOARD
For your final project, use the Millshop mood board to compare fabrics side by side. The mood board allows you to tinker and tweak until you've found the perfect balance of bold prints, secondary prints, and complimentary plain fabrics - available in your area and within budget.
Bonus tip: Turn your digital mood board into a physical one by ordering samples when you can! Seeing your fabrics in real life will help you understand the weight, weave, durability, and colour tone that may not translate on screen.
SOURCE SUSTAINABLE COTTON FABRIC
The pattern printed on your cotton only tells half the story. When choosing your final printed cotton fabric online, try to look for sustainably made and printed cotton fabric. The Better Cotton Initiative (BCI) is a great organisation to start looking for in your cotton journey. The BCI aims to make global cotton production better for the people who produce it, better for the environment it grows in, and better for the sector's future.
STICK TO THE PLAN
Patterned interiors are hugely rewarding and full of personality. But an elegant room can quickly become kitsch or busy when patterns are swapped or added last minute. When using patterns, plan carefully and stick to the said plan for results you'll be proud of.
Need more inspiration for your home interior and upholstery projects? Don't forget to look for more ideas on houndstooth, synthetic fabrics and more on our home-style blog.