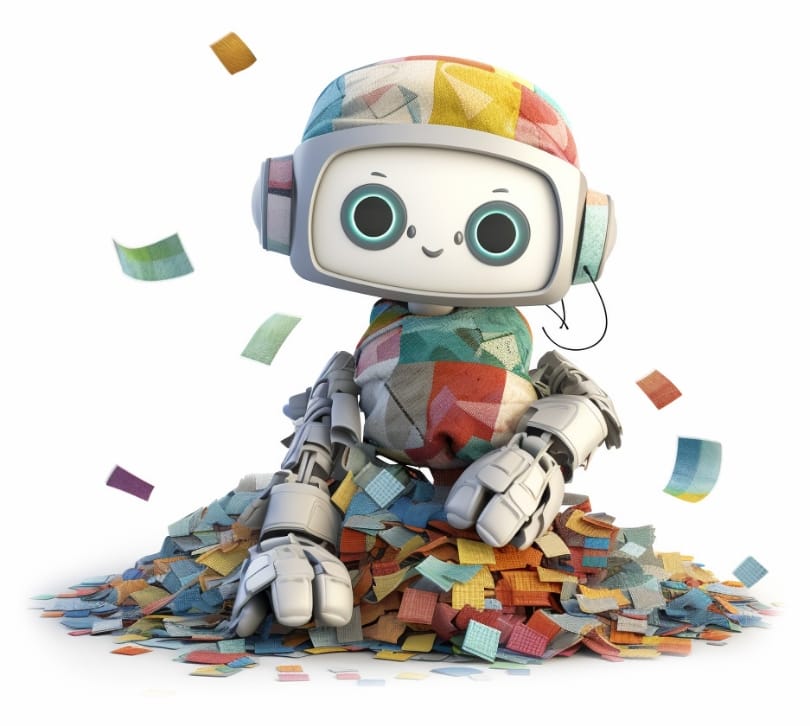 Get started
FabricGenie
Use the form below to describe your design. Our AI will generate four unique design variations based on your description.

Your designs can then be ordered online as loose fabric or made to measure curtains or blinds.

Please Note: Your designs will be sent to you by email.
You are limited to a maximum of 20 design requests per day.

There are four different ways to use FabricGenie:
Theme - Create a design by completing a simple form.
Text - Describe your design in minute detail for complete control.
Text & Image - Provide a text description and upload an image to be used for colour reference only.
Image - Upload a design to generate new designs based on that design.


If you are a trade customer, interior designer or textile designer we recommend you use the 'Text' option to generate designs. Doing so, will give you much more control on the style and detail of the image.
Read: How to create beautiful designs with FabricGenie


Please describe your design ideas in as much detail as possible to receive the most accurate results. Any attempt to use offensive language or indecent images will result in an immediate ban and may be reported to the relevant authorities.
UNLOCK THE MAGIC
FabricGenie Instructions
What are the four different ways of using FabricGenie?
Theme
The Theme option provides individual fields to help you think about the type of design you want to create.
Text
The Text option provides a simple text box to describe your design in as much, or as little, detail as you want.
Text & Image
The Text & Image option allows you to describe the design and upload an image that will be used to define the colours used in the generated designs.
Image
The Image Only option allows you to upload a sketch, pattern or artwork. FabricGenie will use the elements and colours of the image to create a design suitable for printing on fabric. Objects included in the image will be incorporated into the generated design.
How can I specify the colours to be used in my design?
You can describe colours using simple colour names such as red, green, or blue. You may also use more descriptive names such as 'Brick red' or 'French navy.
Unfortunately, Pantone colour numbers are not understood by FabricGenie. However, for more precise colour descriptions, you can use any Pantone colour name from the Pantone 'Fashion Home & Interiors' collection.

You may also use any of the X11 list of colour names shown here:
https://en.wikipedia.org/wiki/Lists_of_colors

If a colour name includes a generic word such as 'Brick Red', it's a good idea to include a hyphen to separate each word e.g. 'brick-red'. This helps FabricGenie understand you are referring to a colour and do not want to see images of actual bricks in your design.
There is no cost to generate designs with FabricGenie. However, there is a small charge to order a sample of the fabric before placing an order.
Is there a limit to how many designs I can generate?
FabricGenie is limited to 20 requests per user, per day.
Which file formats can be used for uploaded images?
Image files must be in either PNG, GIF or JPG format and no larger than 20mb.
How long does it take to generate a design?
The process takes approximately five minutes or occasionally longer at peak times.
Are there any design guidelines or restrictions I should be aware of?
Any designs containing a trademark or registered design will be rejected. Any attempt to upload indecent or hateful images or descriptions will result in an immediate ban.
Can my design include words or letters?
Unfortunately, FabricGenie cannot be reliably used to reproduce words, letters or numbers within a design.
Can I use the generated designs for commercial purposes or resale?
You may use the designs for any purpose. However, please be aware that you will not own the copyright in any generated designs.