Design stunning, unique print designs for curtain, blind & upholstery fabrics free with our powerful AI tool.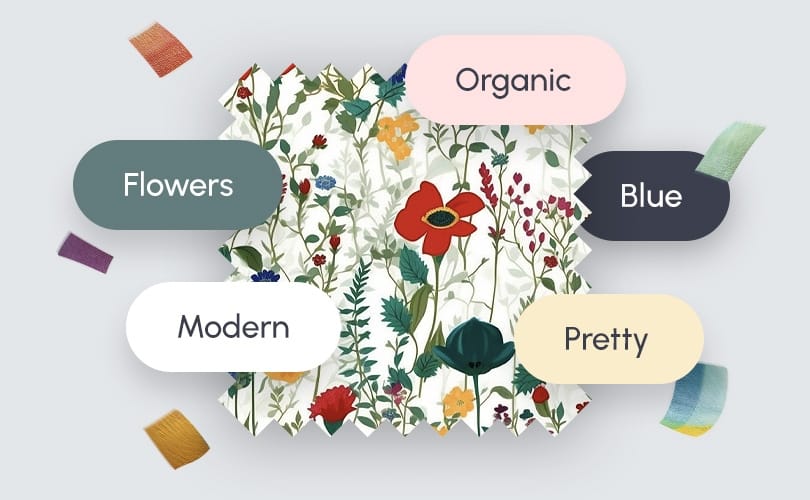 Design with your own words
Let FabricGenie do the hard work and create a selection of designs based on your typed description. For example: "Wildflowers with red poppies and pink foxgloves on a cream background."
TRY IT NOW!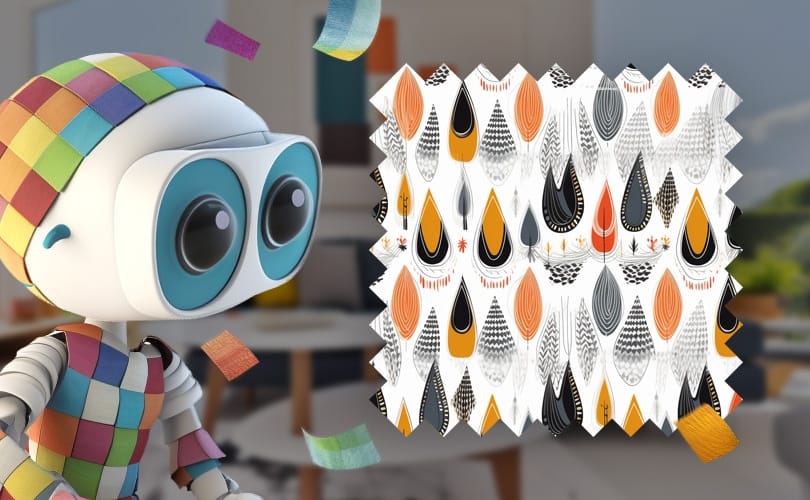 Match your décor
Upload an image of your room and allow FabricGenie to create unique designs to complement your style and colour palette.
TRY IT NOW!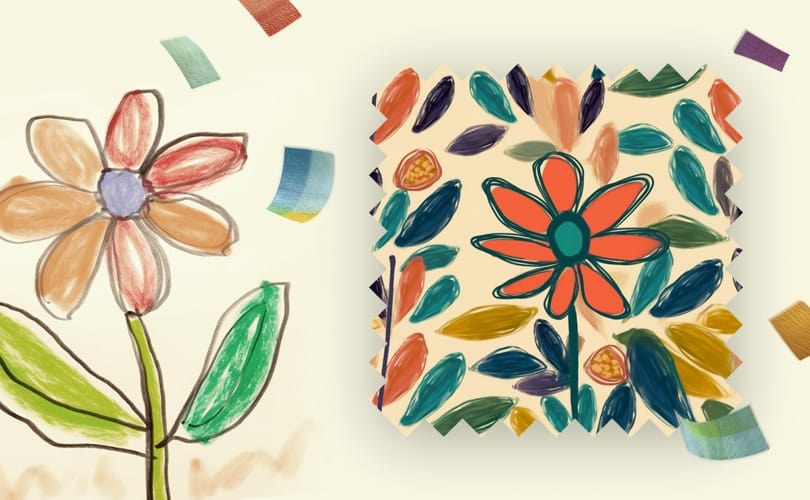 Upload a sketch, photo or painting
Feeling artistic? Upload any image, and FabricGenie will turn it into a beautiful soft furnishing design to suit your mood. You can even create designs from your childrens' drawings.
TRY IT NOW!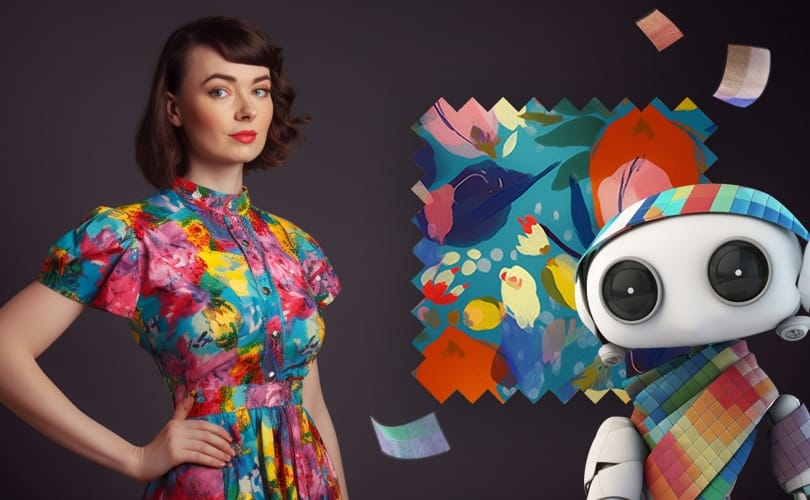 Dress your room, your way
Upload any print and FabricGenie will match the style and colours.
TRY IT NOW!
The possibilities are endless
FabricGenie can create designs inspired by your hobbies, profession, star sign, song lyrics, artwork, travel locations, authors, movies, seasons, or cultural icons. The sky's the limit!
TRY IT NOW!
FabricGenie explained
How does it work?
Need help?
Frequently Asked Questions
You submit your request to FabricGenie via a simple form. You can either describe your design, use our design wizard or upload your own image. 
Once we have received your request, FabricGenie will start working on your design. The entire process takes approximately five minutes or occasionally longer at peak times. 
FabricGenie will send you an email with your AI-generated designs in four variations. You can then order a fabric sample printed with your chosen design for approval. The cost of the sample is fully refundable against orders over £100.
Once you have received your sample, you can order the design as cut length fabric, made-to-measure curtains or blinds on our website.
How long does it take to generate a design?
The process takes approximately five minutes or occasionally longer at peak times.
Can I save my designs for future use or share them with friends?
We keep a record of your FabricGenie designs for up to six months, after which they will be deleted. Please use the unique reference number supplied with your designs for future ordering.
Can I use the generated designs for commercial purposes or resale?
You may use the designs for any purpose. However, please be aware that you will not own the copyright in any generated designs.
Are there any discounts or promotions available for bulk or repeat orders?
Please contact us to discuss bulk or repeat orders.
What is your returns policy for custom-made products?
Our aim is to ensure that you are satisfied with your purchase from us. Please be aware that colour representation of the fabrics on screen can be affected by many variables and may display differently on your devices. We can only offer refunds or exchanges for custom-made products received in a faulty condition.
There is no cost to generate designs with FabricGenie. However, there is a small charge to order a sample of the fabric before placing an order.
Can anyone else use my designs?
You can specify whether you want exclusivity on your design when you order fabric or made to measure products.
How long does it take for delivery ?
Please allow up to five days for delivery of samples or loose fabrics. Made to measure products may take up to four weeks.
Is there a limit to how many designs I can generate?
FabricGenie is limited to 20 requests per user, per day.
Will my design exactly match my request?
FabricGenie does its best to match your requirements, but it may not always produce an exact match for your request.  Try using different descriptive words. Re-wording your request may produce more accurate results.
Can I upload my own images or patterns to be incorporated into the design?
Yes, you may upload your own images in PNG, GIF or JPG format using the form provided.
Which file formats can be used for uploaded images?
Image files must be in either PNG, GIF or JPG format and no larger than 20mb.
Are there any design guidelines or restrictions I should be aware of?
Any designs containing a trademark or registered design will be rejected. Any attempt to upload indecent or hateful images or descriptions will result in an immediate ban.
What technology is used by FabricGenie?
FabricGenie uses an AI image generator that leverages deep neural networks and generative models to synthesise high-quality images. It is based on a diffusion process, which involves gradually transforming a random noise pattern into a target image. To the best of our knowledge, FabricGenie is a world-first in using this technology to create fabric designs.
How can I contact customer support if I have any questions or issues?
Recent customer designs