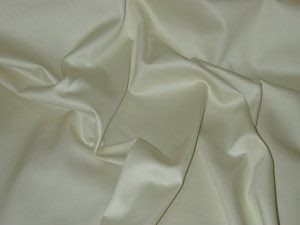 News
CHOOSING A CURTAIN LINING FABRIC
Curtain lining fabric is an important part of your curtain and blinds. However, many people don't realise how important they actually are! They can create a tidy finish, protect your curtains from fading from the sun and add insulation to ensure your home is warm during the winter months.
If you're unsure what curtain lining material you'll need for your project, take a read of this blog post now!
SHOULD I USE A CURTAIN LINING?
We always suggest using a curtain lining when making your window treatments as they add insulation, improve the look of your curtains and actually make your curtains last longer as they protect the fabric from damage from sunlight. 
There are things to consider when choosing a curtain lining fabric. You should make sure that the lining has similar care instructions to those of your curtain material, as they will be washed together. So if one fabric is dry clean only, make sure the other one is too!
You should also think about which room in the home your curtains will be used in. Children's bedrooms or rooms that get a lot of evening sunlight will benefit from blackout curtain linings to control the light. Blinds and curtains used in kitchens will need to be stain-resistant or easy to clean, due to the spills and messes that are likely to occur. If a room is particularly drafty, then it'll benefit from thermal linings to keep the heat in and prevent chills. 
WHAT TYPE OF CURTAIN LININGS ARE THERE?
There are many different types of curtain lining fabric and they will all be suitable for different needs. 
POLY COTTON TWILL LINING
Poly cotton twill lining is a simple solution for lining curtains and blinds and is known as a drapery lining, made of 70% polyester and 30% cotton. As a cotton blend, it has the best components of each material, it helps your curtains drape correctly as well as offering privacy and mould resistance. 
100% COTTON SATEEN CURTAIN LINING
Our best quality lining, 100% cotton sateen lining is crease resistant and is perfect for medium to heavyweight curtains, especially in the living room. It is instantly recognisable by the glossy face fabric and the duller back side, which adds an extra layer of dimension to the curtain design. This type of lining also comes in a fire retardant version. 
We recommend dry cleaning this type of lining to ensure the integrity of the material is not compromised by washing incorrectly.

BLACKOUT CURTAIN LINING AND THERMAL CURTAIN LINING
Blackout linings are made from 70% polyester and 30% cotton and are perfect for bedrooms as they're made for blocking light and allowing a sound sleep. 
Blackout linings are also often thermal linings too. These offer thermal insulation that  prevents heat loss and increases energy efficiency, especially during the winter months! We also offer this type of lining in a fire retardant version, which is perfect for use in hotel rooms, bed and breakfasts and guest houses! 

HOW TO LINE CURTAINS
Measure your lining material against your curtain panels, then add 2.5 inches to the length and minus 6 inches from the width. 

Hem your curtain lining by folding it up 2 inches, ironing it in place and then folding another 2 inches and ironing again. Run a stitch along the top edge with a sewing machine to secure the hem in place. 

Attach the lining to the curtain by laying the curtain fabric right side up. Lay your curtain lining on top, with the right side down (so both right sides are facing one another) about 1.5 inches from the bottom of your curtain fabric. 

You'll notice that the curtain and the lining don't match up when flat, which is what you should be seeing. Match one side up, pin it in place and run a straight line stitch down the side. 

Match up the other side by bunching up the curtain fabric underneath until both layers are lined up down the bottom edge, pin and sew it again! 

Lay it all out with the lining on top and iron it to create a neat edge. 

Miter the bottom corners by tucking in the corners of your curtain fabric and tack it in place with a quick stitch. You can use a blind stitch if you don't want it to show on the front of your curtain.

Sew the top edge by repeating what you did with the bottom edge, ensuring you're not covering any ring holes with the lining.

Hang your newly lined curtains.
All of our curtain linings are available both online and in-store at our fabric warehouse in Northamptonshire. We also offer a Made to Measure Curtain and Blind service for fabrics of your choice. Get in touch for expert advice!