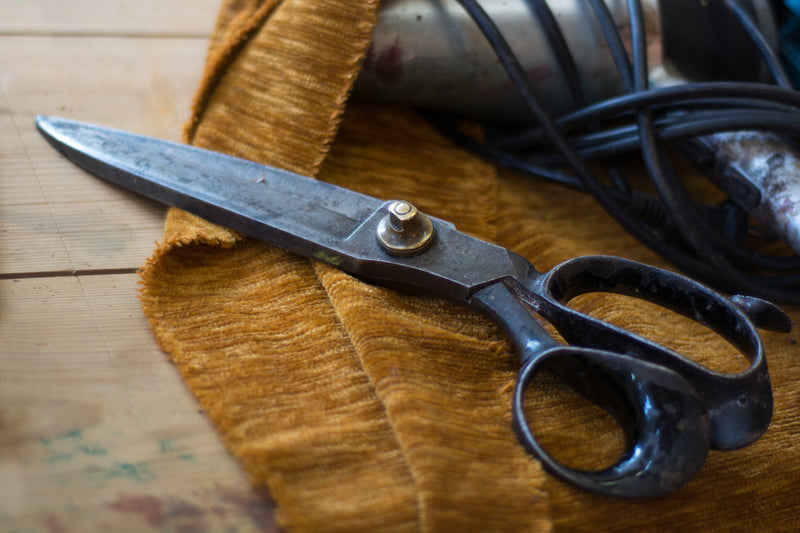 News
Upholstery Tools And Their Uses
Upholstery is the art of covering a piece of furniture, and therefore you need more than just a needle, thread and some fabric. There is so much more that goes into upholstery which requires specialist upholstery tools that allows, and assists us to craft the pieces of art that we create.
Here in our blog, we discuss some of the common upholstery tools that will help you create your pieces of art.
UPHOLSTERY SCISSORS
Scissors are among the tools that every beginner should invest in. A good set of upholstery scissors will cut all manner of material - whether that be silk, cotton or leatherette. A good set of scissors will leave a clean edge which makes upholstery much easier.
CURVED NEEDLES
A curved needle is a must-have tool for those who wish to repair furniture such as a Leather Reclining Sofa. The curved design allows for users to push the thread through the outside of the material that would previously not be possible. This especially comes useful when upholstering circular furniture pieces as the curved needle can sew around cures much easier than a straight needle.
UPHOLSTERY SKEWERS
Upholstery Skewers are essential when upholstering as they hold your upholstery work in place before the hand sewing process can begin. This can be especially helpful if you are pattern matching, and it makes the whole sewing process easier. They can also be used in place of sewing pins, if you are using heavier materials.

BEECH WOOD MALLET
A Wooden Mallet is a great tool if you have any sections of wood that need to be replaced, or you need to knock a new piece into place. The mallet can be used to enforce the strength that is needed in the item to make it sound. Then, once you have changed old pieces, or added in new ones, you can then start the rest of the project.
WEBBING STRAINER\STRETCHER
The Webbing Strainer/Stretcher allows users to pull a length of webbing across an area and then apply pressure by stretching the webbing. This then makes the webbing taut. Thanks to the webbing strainer users can create backrests or seats with simply just a frame, webbing and a few tacks.
MAGNETIC HAMMER
This tool is particularly handy for those who like to tackle their upholstery project alone. The Magnetic Hammer holds the tacks in position before they have been inserted into their wooden frame. This then allows the user to hold pieces of fabric in place whilst marking the locations of where they need the tacks. Once the tacks have but put in the right place, the other side of the hammer can be used to fully insert the tacks into the frame.
UPHOLSTERY SPRAYS
There are different sprays available that have different properties and uses. Each one is specifically designed for its own purpose. Here at The Millshop Online, we supply craftsmen and women with Fabric Protector Spray, Upholstery Adhesive Spray and Silicone Spray.
Fabric Protector Spray: When dry, it resists staining and soiling on fabrics, furniture and carpets. It can be used on synthetic and natural fibres. Always test on a small area before applying to a larger piece.
Adhesive Spray: Powerful, yet flexible bonding adhesive that is perfect for soft or pliable materials. They can be bonded to each other or to hard surfaces (such as wood, chipboard, MDF, glass or rigid plastics).
If you wish to learn more about upholstery tools then please visit our contact page and a member of our team will respond to you as soon as possible. Alternatively, you can give us a call on 01604 87562.