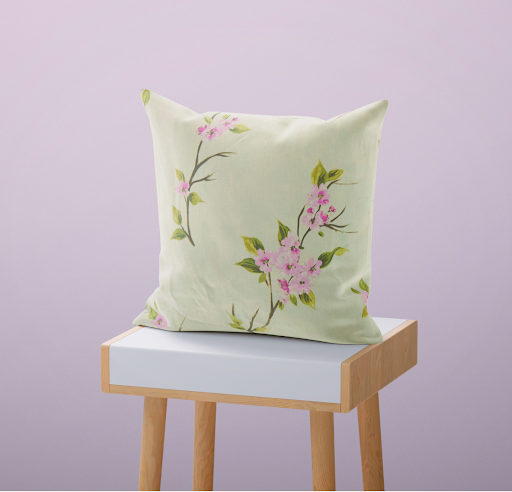 News
How To Sew A Zip Into Your Project
The first thing to know about working with zips is that there are multiple types, each requiring a unique way of attaching to the fabric. You are likely going to work with the most popular types: coil, metal, plastic or possibly an invisible zipper.
While all of these are good options, some are better suited for certain projects than others. For instance, a light pillow cover project would work best with a plastic or invisible zipper. Something more hard-wearing like a chair will require a heavier weighted zip such as a coil or metal zip.
EQUIPMENT YOU WILL NEED
Attaching a zip to your fabric is a fairly simple process but it is made all the easier by using the proper equipment. In addition to your zip and fabric, you will need several items:
A sewing machine
A zipper foot
Thread
Fabric scissors
Seam ripper
While it is entirely possible to attach a zip without a sewing machine, we find that it's a much easier process with one.
STEP-BY-STEP ZIP APPLICATION
Measure and cut zip to size
If you don't already have the correct size zip, measure and cut to size along with your fabric. Make sure to take the measurements for both the width and length and leave a 1.5cm seam allowance. This will allow you to achieve a professional finish once you turn your zip around.
Baste your fabric shut
The next step is to fold your fabric in half length ways and use a basting stitch to seal the length down using a regular sewing foot. Once you have done this, cut down the center of the fold (the length you haven't just sewed) and open the seam up.
Attach your zipper foot to your machine
Before you start your zip sewing project, make sure to attach the correct foot to your machine and ensure the needle is on the same side you are sewing. This will help you to avoid any zips stuck in the foot incidents.
Sew the zip into the fabric
Place your zip on top of the seam you have just opened, ensuring the edges of your zipper line up with the edges of your seam. Once you have done this, start sewing down the length of both sides of the zipper following the faint stitch lines.
Open up your seam
The final step is to pull your seam open using a seam ripper to reveal the front of your zipper. Clean up any raw edges around the ripped area and attach your creation to your project.
COMMON ZIP SEWING QUERIES
HOW DO I SEW A CONCEALED ZIP IN A CUSHION?
If you have opted for an invisible zipper, the application process is generally the same as other common zips. Although it is not absolutely necessary, using an invisible zipper foot instead of the regular zipper foot would be beneficial.
If you don't have an invisible zipper foot, gently ironing the zipper teeth away from your sewing foot will allow you to get as close to the teeth as possible. This is essential for creating an invisible finish on your cushion cover.
Inserting an invisible zip in a cushion can help to reduce bulkiness and improve the overall appearance in soft furnishings. A concealed zip is also less susceptible to damage seeing as though it is hidden from touch.
If you have any further questions about how to put a zip in a cushion, our expert team is always available to help out!
DO I NEED DIFFERENT ZIPS FOR HEAVY-DUTY UPHOLSTERY PROJECTS?
If you're working on an upholstery project for something tough like a piece of furniture, you'll need to go for something that can withstand heavy wear and tear. We recommend using a strong upholstery zip in one of our medium weights.
We stock different colours across our zipping and zip head range and we sell by the meter, so you can find exactly what you need for your project.
HOW DO I SEW A CUSHION WITH PIPING AND ZIP?
To add a zip to a cushion or any upholstery project with piping, sew a straight stitch at the bottom edge. Lay your zipper teeth on top of the piping and sew as close to the edge as you can. Then, turn out your fabric panels over and sew the other side of your zip along the other side. Make sure to tidy any edges for a professional finish.
HOW DO I ADD A ZIP HEAD TO A CONTINUOUS ZIP?
If you're struggling to add a zip head to your zipping, don't worry - you're not alone. We've put together a quick and easy video tutorial to explain how you can attach the zip head like a pro.



Start the new year with a new project and browse our extensive range of upholstery and curtain fabrics to complement your chosen zip.