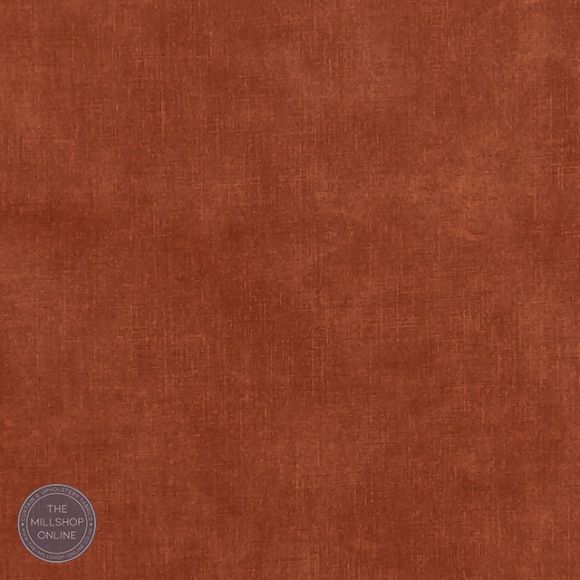 News
Crushed Velvet Fabric | the-millshop-online
Renowned for its classy and welcoming sheen, crushed velvet material is an upmarket choice for both curtains and upholstery. The fabric dates back to 2000 BC when it was used in Egyptian civilisations.  Due to the difficult weaving process, the fabric was only available to royalty and the upper classes – and maintains its reputation for high class today.
WHAT IS CRUSHED VELVET MADE OF?
Originally, crushed velvet material was made of a woven blend of silk and linen. This is part of the reason why it was so expensive, as well as the complicated process itself.
Today, you'll find these materials replaced with more synthetic, widely available materials such as silk, rayon, polyester, nylon and viscose. This makes it much more accessible, though pure silk velvet is still available at a premium price.
WHAT IS THE DIFFERENCE BETWEEN VELVET AND CRUSHED VELVET?
Did you know that there are actually seven different types of velvet? Each of the different types can be used for various upholstery and curtain projects.
PLAIN VELVET
This is made with cotton and is heavy and durable, but it has very little stretch. Due to the lack of synthetic material, this velvet also lacks the shine of other types.
CRUSHED VELVET
The unique, irregular patterns of crushed velvet are achieved by pressing the fabric in different directions while it is wet. The fabric is also twisted mechanically to achieve this individual look, giving it a pattern, shiny and ornate appearance.
EMBOSSED VELVET
This mechanically made velvet is printed using a heat stamp. This applies pressure to the material and pushes them down to create a pattern, resulting in a popular choice for upholstery. Our Venice Velvet printed range offers dramatic colours, ideal for curtains.
STRETCH VELVET
Unlike plain velvet, this features stretchy synthetic materials woven in to create a flexible finish. This makes it ideal for clothing and some upholstery projects.
PILE-ON-PILE VELVET
This kind has varying lengths of pile to create a unique pattern, and often features in classy home furniture.
CISELÉ VELVET
This velvet uses a cutting process, leaving some looped threads uncut and others cut to achieve an irregular but stylish finish.
PANNE VELVET
This is another type of crushed velvet made by mechanical means. Heavy pressure is applied to push the pile in one direction, and this is usually used with non-synthetic materials. You may also see synthetic versions in products like velour.

USING CRUSHED VELVET IN THE HOME
Depending on the weight of the product, crushed velvet fabric can generally be used for:
Armchair and sofa upholstery

Roman blinds

Curtains.
CRUSHED VELVET UPHOLSTERY
For general upholstery, we recommend a single block colour and durable finish that can withstand everyday use. For example, the Clarke & Clarke range scores 100,000 on the rub test, making it ideal for both home and commercial settings. 
With a heavyweight finish, this is perfect for dining chairs, armchairs and sofas, in a range of reds, greens, greys and blues.
CRUSHED VELVET CURTAINS
With crushed velvet curtains, you have the benefits of both mediumweight fabric and high durability, for example, with our pattern Sarus Velvet. Like upholstery velvet, it has a formidable 100,000 rub test score but generally weighs between 300 and 500g. You can also choose patterns for less formal settings.
CRUSHED VELVET ROMAN BLINDS
Roman blinds call for a brighter crushed velvet fabric. However, there is more choice when it comes to colour and printed, as both block colours and distinct patterns can work. The iLiv Azurite range comes in unique patterns, perfect for studies or kitchens. You can also choose from muted greys to bright pinks and yellows. 
WHAT ARE THE BENEFITS OF VELVET?
Not only does velvet have a luxurious look and feel; it also has many other benefits. For example:
It's simple to clean and revive. All you have to do is fluff up with a vacuum or brush, or place a damp cloth on stains and blow dry.

It is durable and can be stretchy depending on the type you choose, making it easier for upholstery projects.

It is highly conductive, meaning it will keep the heat in on cooler winter days.

It's perfect for items all around the home including armchairs, sofas, Roman blinds and curtains.

It can complement other materials in the home, such as satin, silk and lace.

It gives the appearance of being classy and highly priced, but is often far less costly thanks to modern manufacturing methods and synthetic materials.
In our crushed velvet selection, you'll find a range of styles from designer Opulent Velvets. Choose a pattern to suit your style and application, and we'll be happy to help.
You can order crushed velvet online made to measure, or pop in and see us at our warehouse in Northampton.