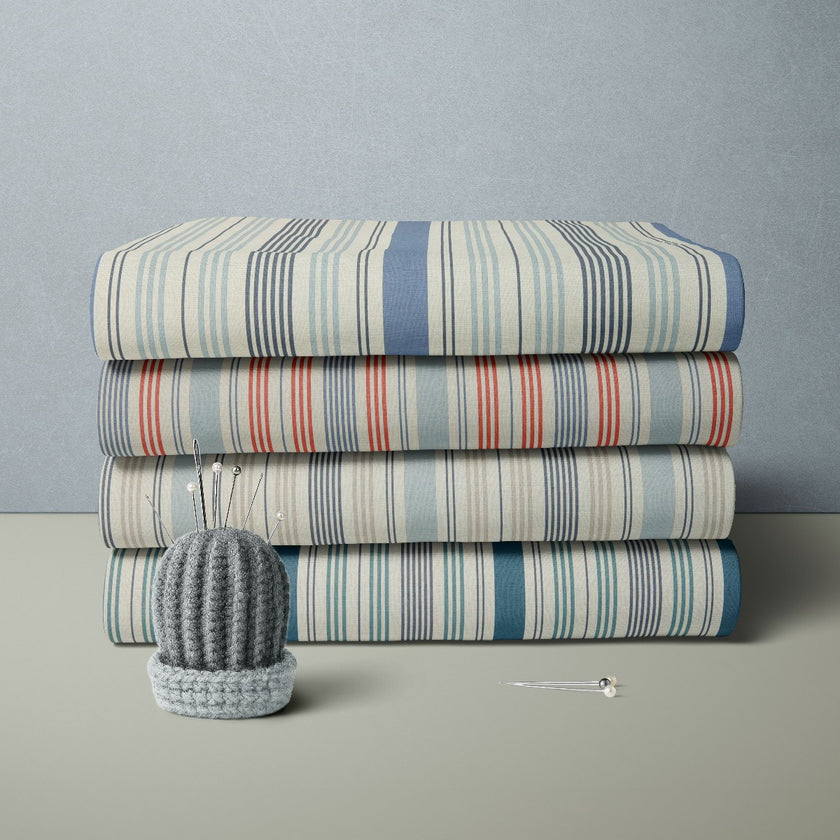 News
Curtain Pelmets And Valances For Your Home
Window treatments have definitely evolved after the past few decades, but there are still some that are as popular as ever. Almost a headboard for your curtains, pelmets are very common in older houses, but they are now being used by interior designers to blend classic with contemporary. 
If you're wondering where curtain pelmets and valances are, where they come from and whether you should have them - take a read below!
WHAT ARE PELMETS USED FOR?
Pelmets are narrow pieces of cloth or wood that are used to conceal curtain rods or fittings that you don't want to be seen by people.Although they have a decorative aspect to them, they are also used to keep the cold out in the winter and the heat out in the summer. 
ARE VALANCES THE SAME AS PELMETS?
Pelmets and valances are very similar, the only difference being that a window valance is a short curtain that hangs across the top of a window, that can be put onto a tape that when pulled, can give the curtain valance two to three times more fullness. 
WHERE DO PELMETS COME FROM?
Fabric curtain pelmets date back to the 15th century during the renaissance period, where art within the upper class homes was extremely popular. Matching pelmets and curtains were often used to achieve an elegant and decorative look. Pelmets were also used to dress doorways and bed frames within the homes of the upper classes. 
SHOULD I USE A VALANCE OR PELMET IN MY HOME?
Valances and pelmets are often considered unnecessary, but as mentioned above not only do they hide your curtain fixtures but they also work to provide your room with the best temperature control as they insulate the home, 
Valances and pelmets are often used on windows where long drapes would get in the way, such as kitchen windows above counters. They can also be great if you want some extra decoration, but have young children where long curtains would become a trip hazard. 
Kitchen window valances and pelmets can provide a decorative element too, offsetting your kitchen curtains or roman blinds with a complementary or contrasting colour and adding extra depth to your interior design scheme. No matter your type of curtains or blinds, a valance or pelmet can be a great addition to any room.

HOW TO MAKE A VALANCE OR PELMET
SUPPLIES NEEDED:
Curtain track

Sewing machine

Scissors

Chalk or fabric pen

Pins

Iron
Measure and Cut the Fabric
Measure your window to work out how much fabric you'll need, start by measuring the width of your window and extend 3-5" either side for your fabric measurements. The length is up to you, but 20" is usually a good place to start if you're unsure. You should take 5" off either side of the curtain lining fabric to allow for hems.
SEWING IT TOGETHER 
With the right sides of the fabric together, line up the fabric and lining, they should be the same height. Then, line up the left edges of the fabric and pin them together and repeat on the right side. It should no longer lay flat once it's pinned on both sides. 
Using ½" seam allowance, sew down both sides of the fabric and then remove the pins. Turn the fabric over and iron it to remove any creases or wrinkles and press the seams. 
To finish the top, fold the fabric down ½" and iron it flat. Next, fold another 3" and iron in place. Pin the fabric in place and sew the seam together, as close to the hem as possible.
Repeat the same steps for the bottom, but this time fold ½" and then only 2". 
For a pelmet, attach this to a wooden board and place it above the curtain rail. For a valance, simply slide your curtain rod through the top seam! 

HOW TO POSITION CURTAIN VALANCES FOR THE LIVING ROOM
Valances are popular within the living room and they should be measured correctly to ensure the best fit for your room. 
If you decide to not make your own, pelmets and valances should be 4-6" away from the wall, depending on the track you purchase. You can purchase curtain and valance rails together or separately. 
If you purchase tracks separately, it can be an idea to have the valance or pelmet higher than the curtain track, giving the illusion of a longer window! 


At The Millshop Online, we stock a wide range of fabrics and accessories for all your window dressing needs, as well as a made to measure curtain and blind service. Don't hesitate to get in touch for expert advice, or visit us in a Northamptonshire store!