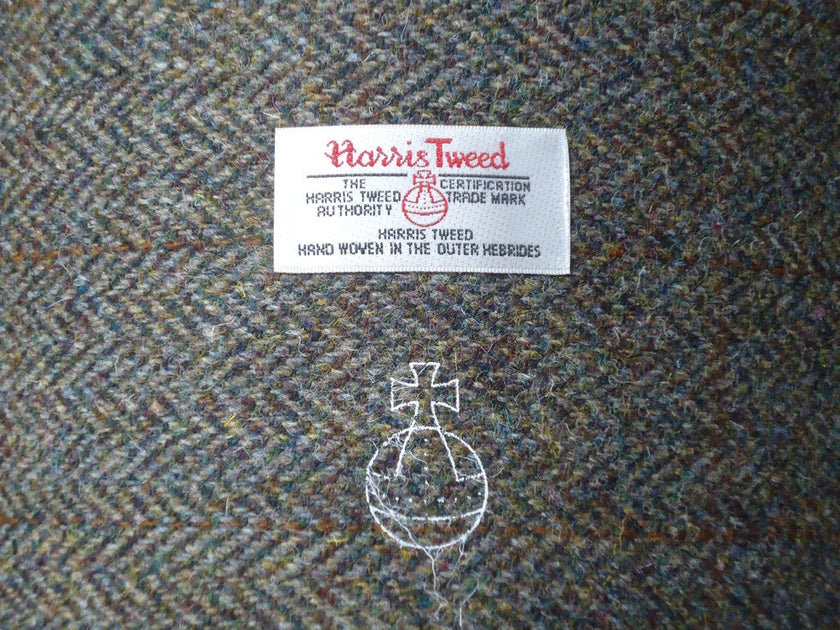 HARRIS TWEED HISTORY
Off the shores of Scotland, across the seas, beyond the Isle of Skye, lies the barren, rocky Island of Harris. This is where one hundred and fifty years ago, the inhabitants of Harris created a unique fabric; a tweed entirely woven by hand. This fabric is now notoriously known as 'Harris Tweed'.
Originally, the wool was washed in soft, peat water and then coloured with dyes from local plants and moss scraped from the rocks. The yarn was woven on a very early type of handloom that had a manually operated shuttle.
THE HARRIS TWEED AUTHORITY
In 1909 the Harris Tweed Authority was formed. This Authority was formed to ensure that the fabric was not imitated and of inferior quality. They created the now famous 'Orb' trademark, which appears on every single Harris Tweed item, to prove that it is made from genuine Harris Tweed fabric.
THE HARRIS TWEED ACT
Harris Tweed fabric is the only fabric in the world protected by an Act of Parliament. This Act states that it must be 'made with 100% pure virgin wool, dyed, spun and finished in the Outer Hebrides and woven by hand by the Islanders in their homes on the Islands of Lewis, Harris, Uist and Barra.
The Harris Tweed Authority police this unique Act; monitoring the fabric on a daily basis. Every 50 metres of fabric is inspected and approved before being stamped by hand with the orb trademark. No other fabric can call itself Harris Tweed.
HARRIS TWEED USES
It is amazing to think that in this mechanised and mass produced world, Harris Tweed is still woven by hand on the Western Isles of Scotland.
Harris Tweed fabrics would adorn any room as they ooze spectacular quality. They could be used to be made up into a stunning pair of curtains or a roman blind. They could also be used for upholstery; creating opulent pieces of furniture that bring charm and elegance to a room. Harris Tweed fabrics are often also used to make clothing including blazers and coats and also bags.
We have a range of Harris Tweed handwoven 100% pure virgin wool fabrics available from our online fabric shop or fabric warehouse in Northamptonshire.